WLIE: Tea Talk: Breaking Down Marketing & Localization Silos
May 7 @ 3:00 PM

-

5:00 PM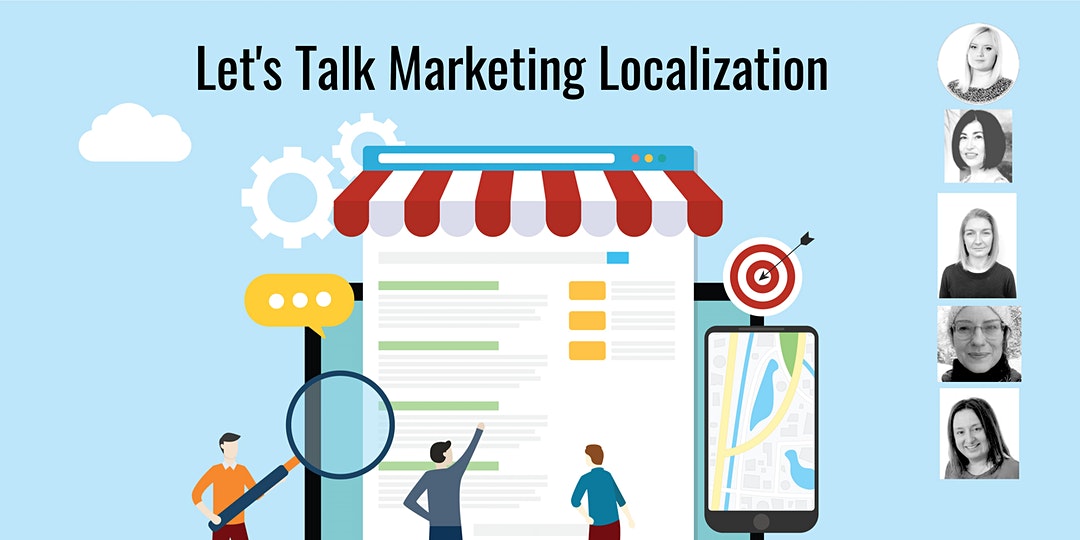 About this Event
Join Women in Localization for a virtual 'Tea and Talk': "Breaking Down Marketing and Localization Content Silos". In this session, you will learn how to improve digital content collaboration with expert guest speakers from Indeed, Amplexor, SpecSavers, and Tenable.
In a highly competitive landscape and complex content ecosystem, it is crucial to adopt thoughtful, engaging and measurable approaches to enable accelerated digital content success. However, in large enterprise this requires harmonious collaboration across cross-functional teams: Marketing, Globalization and diverse external partners. Companies will want to avoid stumbling upon potential roadblocks, like the lack of alignment regarding business outcomes and KPIs. When Globalization and Marketing teams work independently, companies risk a cohesive global customer experience.
Join Amplexor's digital strategy and SEO expert Svetlana Stankovic, SpecSaver's global brand champion, Hannah Ellis and Indeed's global content and localization expert, Esther Curiel in an engaging discussion, bringing you valuable insights on challenges you may face and offering suggestions to bridge gaps to achieve global content excellence. They will describe how to drive end-to-end content performance through streamlined digital marketing approaches and analytics, ensuring that your teams aligned and working toward the same goals. Grainne Maycock from Amplexor and Katrin Drescher from Tenable will lead through the session.
Meet the speakers:
Esther Curiel, Chapter Team Women in Localization Ireland & Localization Operations Manager, Indeed
Esther Curiel is a global content and localization expert and member of the Irish Women in Localization Chapter. She has been helping brands create compelling user experiences across global markets for 20 years. She is currently Localization Operations Manager with Indeed, a job site available in more than 60 countries, where she leads their Content Effectiveness team.
Svetlana Stankovic, Digital Strategy Director, Amplexor
Svetlana Stankovic is a digital marketing leader, educator and strategist with an entrepreneurial mindset. Specializing in strategic marketing, large and enterprise websites and technical SEO, Svetlana has been helping global brands grow their online business for 14 years. In 2018, she was named one of the "Top Women in SEO" to follow on Twitter by eConsultancy, and is also a renowned SEO blogger.
Hannah Ellis, Online Merchandising Manager, SpecSavers
Hannah is based in Guernsey and works on the Global Brand Team where she is responsible for making SpecSaver products shine on all their websites. This includes content management, process optimization, multilingual releases and ensuring that every pair of glasses, box of contact lenses and hearing aids has a photograph (CGI model) and product description across multiple languages.