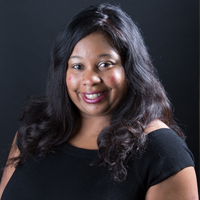 Women In Localization has been expanding globally for the past few years and  going global Is methodically curated by a Committee. Women in Localization's Global Expansion committee is chaired this year by Michele Smith, W.L. Board Member. Executive Director Kristin Gutierrez is responsible for partnering with Geo Managers Cecilia Maldonado for the North Americas, Miyuki Mori for APAC, and Maria Kania-Tasak for EMEA. Also serving on the committee is Valeria Barbero who manages Geo Chapter Content, Kate Kovtun as Social Media Lead and Maria Jesus de Arriba Diaz as Chapter Committee Assistant.
Our committee would like to share what we have worked on during the first half of 2018 and what we are planning for the remainder of the year.
We have multiple strategies for 2018: Launch four Chapters, increase communication with our local members, incorporate new GDPR laws, launch our new branding, prepare for our non-profit status, and support every existing chapter with questions, major events, training, and conference representation. WOW!
We felt energetic during Q1 and achieved our first goal to expand to four new sites.  Our first presence in Eastern Europe was with W.L. Poland. We expanded to APAC by opening our second chapter in China with W.L. Beijing and then our chapter in Singapore. We also opened our fourth U.S. chapter in Utah. This brings W.L. to 16 chapters around the world!
Since the beginning of Women in Localization there has been a lot of interest  in opening chapters, so we created a waitlist for new chapters. Based on this list, we carefully evalute where to go next. After all, that's our expertise!
We methodically set up all chapters for success and make sure support and tools are in place prior to launching. Since we overachieved in Q1, our plan is to continue partnering with potential chapters and start launching new chapters in Q1 of  2019.
If you are interested in starting a local W.L. chapter please apply through our website and we will get back to you toward the end of 2018 during our evaluation period.
2018 also acknowledges Women in Localization's 10th Anniversary! Our worldwide chapters are hosting celebrations that will culminate in an international celebration in Silicon Valley on October 5th, 2018 (please look out for details on our website and social media channels).
In addition, W.L. has been represented at many industry conferences in 2018: GALA in Boston, LocWorld Tokyo, and LocWorld Warsaw, and we are actively planning for LocWorld Seattle in October.
2018 has been an incredible year for  Women in Localization. We could not be prouder or more thankful for our amazing chapters. Their efforts have been exceptional and the Global Expansion Committee will continue to support them like the pros they are!