As the school year draws to a close, we head into summer internship season. While more and more companies are offering localization internships, for some busy teams, it can be a challenge to invest in training someone who will only be around temporarily. With the right balance, internships can truly be win-win, so we asked for some tips from someone whose company has built a successful internship program over three decades: Stephan Lins, CEO of MediaLocate.
MediaLocate's home base is in beautiful Pacific Grove, California, ten minutes away from the Middlebury Institute of International Studies (MIIS), which is well-known for both its translation and interpretation programs, as well as its growing localization management program. This proximity has allowed MediaLocate to build a longstanding relationship with MIIS and its students that dates back to when the company was founded in 1988; many a MIIS graduate, including Women in Localization co-founder Eva Klaudinyova, has launched their career at MediaLocate.
Below, Stephan shares his top tips for hosting an intern and the skills interns bring to the table.

Can you share a bit about the current program and how it has evolved over the years?
Initially our internships were designed purely for linguistic QA purposes to cover some of the major languages the company offered in-house. The program had 10-15 interns with varying schedules based on ongoing project and language needs. However, as the company matured it outgrew the program's scale, bandwidth and flexibility and linguistic QA functions are mostly outsourced to in-country contractors.
Today, while we still utilize interns for some basic linguistic review functions, now there are fewer interns (usually between 4-7) and the program has become more complex, with a key focus on project management and use of translation tools. We also have internships in localization engineering and audio/video localization.
One thing to note: MediaLocate interns typically work part-time year-round and full-time in the summer and on school breaks. Most interns stay with the company for at least six months and some internships last for over a year.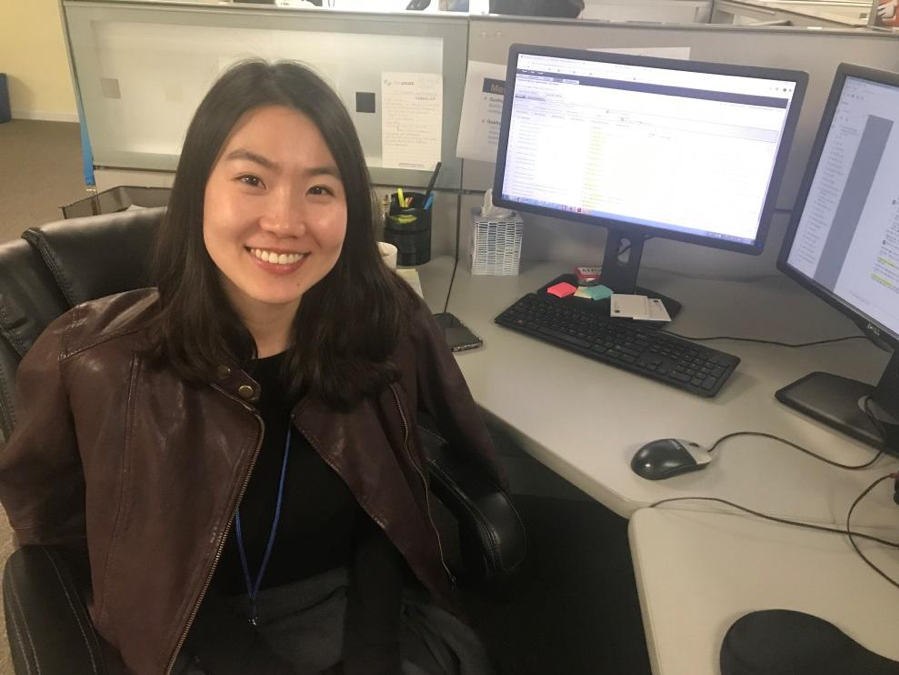 What kind of localization knowledge do students have before beginning the internship?
That really depends whether they are first or second year students at MIIS. Most second year students have had a good amount of exposure to CAT tools and localization processes. Some students are also on a dual degree track, like Localization Project Management and Translation & Interpretation, and already have terrific language skills.
First year students typically don't have a lot of localization exposure/knowledge, but they do have the advantage of time, meaning MediaLocate can provide more specific training over a longer period on the use of particular tools or programs, so that when they do graduate, they have a more rounded/expanded knowledge portfolio.
One important thing to note is that MIIS students are not typical interns. They are graduate students who usually have had several years of related job experience. The re-classification of MIIS' localization program as a STEM degree is a testament to the caliber of graduates produced at MIIS.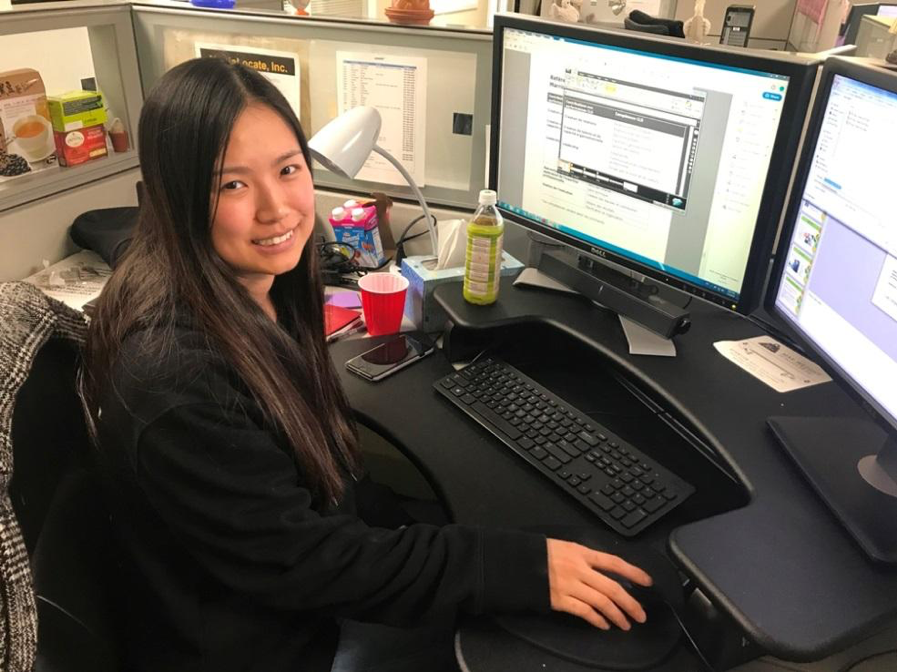 You've helped countless students launch their careers – do you have any advice for building a win-win internship program?
In the past, MediaLocate staff have taught various courses at MIIS, and the company also hosts some localization tools for students to use. While there are a fair number of repetitive support functions, we do try to also incorporate a variety of interesting and challenging localization tasks to give interns some real-world, practical exposure.
We definitely try to make all interns feel like they are part of a team and not just "little helpers". They take part in production and company meetings and are fully in tune with how the company operates as a whole. In order to keep the internship dynamic year after year, we either hold Q&A sessions at MIIS or host a group of incoming students for an orientation at MediaLocate.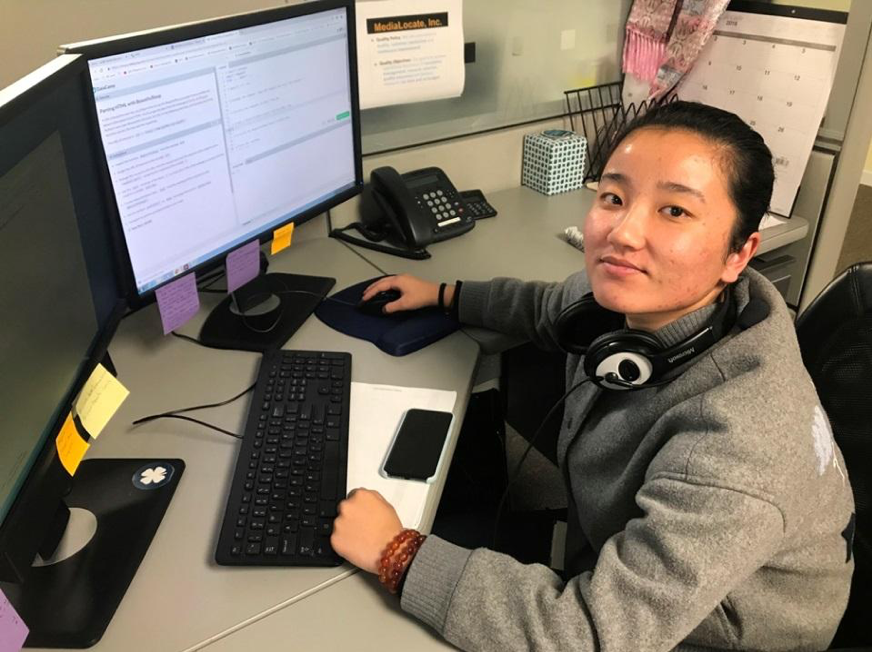 What do interns go on to do after they graduate?
It is exciting and rewarding to see our interns move into successful localization careers. While I don't have definitive statistics for all MIIS students, I would say that there is about a 50-50 split of students who go to work for language service providers (LSPs) versus client side localization programs. "Our graduates" can be found in nearly all major LSPs, and in many of the world's most recognizable companies like Apple, Google, Netflix, Pinterest, Salesforce, etc.
Some of them have grown into leadership positions at MediaLocate and a few of the very brave eventually start their own independent careers or companies… and sometimes they even start impactful industry organizations like Women in Localization (Eva Klaudinyova: 2 year intern, 5 year employee).
What are your top three tips for someone hosting an intern for the first time?
Structure. Direction, schedule, and purpose are very important. All interns go through an HR orientation and several basic training sessions, including on our ISO quality standards. They have a scheduled routine, are assigned to a lead project manager and get ongoing 1-2-1 mentorship, with the goal of eventual self-reliance and independence, rather than a daily punch list.
Flexibility. Interns are students first, employees second. We understand and recognize the challenges of balancing the demands of grad school and work. We provide a great deal of flexibility in their weekly work schedule and offer remote working options when needed.
Fun. Since it can initially seem a bit overwhelming to be "thrown" into the real world of localization, we first try to break the ice and make interns feel like they are part of the team. We either have the new "rookie group" stand up together and sing at a company meeting or have them participate in our traditional burrito eating challenge.  (Very few have ever finished the "Super Grande"). We acknowledge every single birthday in the company, celebrate many special events and have frequent company lunches, usually with cake… lots of cake!
Stephan, thank you so much for sharing your insights with Women in Localization!