WLGR: #becomethenewchallenger
April 9, 2021 @ 6:00 PM

-

9:00 PM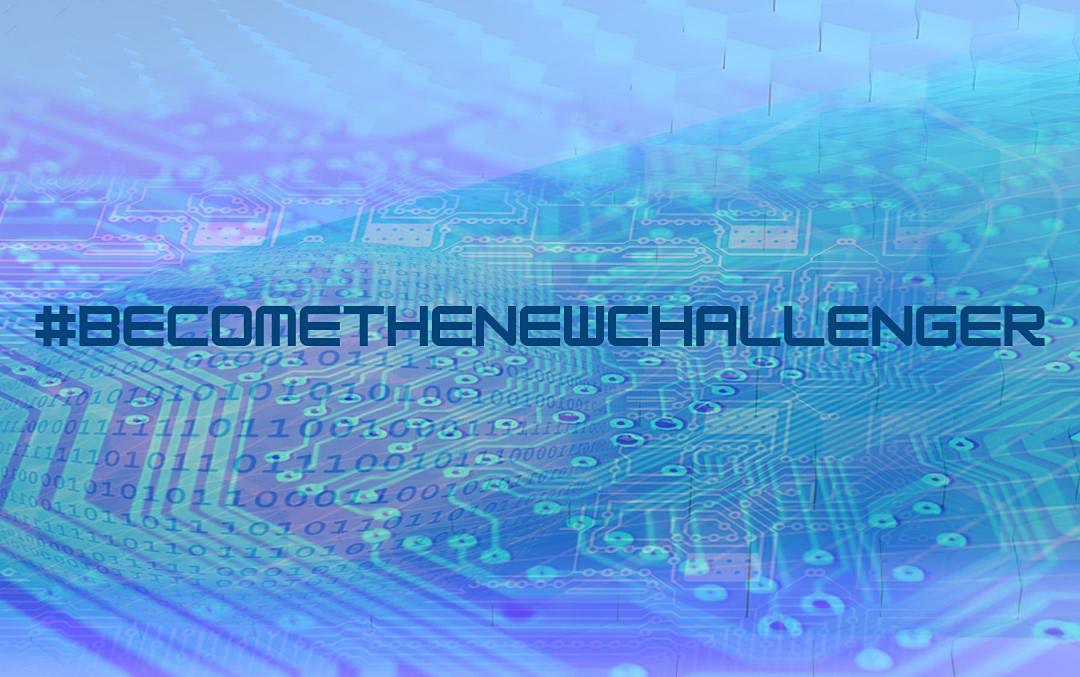 Breaking glass ceilings left and right, women in localization face and overcome challenges every day. Are you ready for the next one?
Translation is being radically transformed, not least with Translation Technology, and a novel work paradigm is shaking up the translators' world: new types of services and new translator profiles are emerging.
Do you feel ready to ride the wave?
Do you have doubts or fears for the future?
Do you want to reinvent yourself, and face the challenges head on?
Our event will feature a thought-provoking debate between Elsa Sklavounou and Vicky Ghionis, two women, leaders in their field, who will share their insights, challenge our preconceptions and discuss their vision about the role of translators in the future.
Then, it's your turn! In the workshop that will follow, you will have the opportunity to voice your concerns, brainstorm for ideas, and share your experience, so that we collectively come up with ways to tackle new obstacles, evolve and shape our future!
Join us and #becomethenewchallenger!
When: 9th April @ 6-9pm EET
Where: Zoom (Where else?)
Once you've registered you will receive an Evenbrite confirmation email with the link to access the Zoom meeting.
Notes:
The event will be held in Greek. Participation is free.
If you are an attendee, presenter, or host at our events, you may be photographed and/or filmed and/or recorded for promotional purposes of Women in Localization (W.L.). If you have any questions or concerns, please contact gr.chapter@womeninlocalization.com
Speakers:
Elsa Sklavounou was born and raised in Thessaloniki, Greece. She graduated from the French Philology School of the Aristotle University of Thessaloniki and then specialised in Linguistics and Translation Technology at the University of Paris 8. She worked on the study of Language for Special Purposes (LSP) and completed several projects on specialised dictionaries and grammars for the Greek language. She conducted her doctoral research in Transformational Grammar applied to Machine Translation and Machine Learning under the supervision of Maurice Gross (Lexique-Grammaire), and contributed to the creation of the French-Greek machine translation system for the pioneer in the market where she worked for 20 years, focusing on technology adoption, parallel data compilation, data and information processing to achieve knowledge transfer. As of 2020, Elsa is the VP of AI Alliances at RWS, with AI as the basis for rehabilitating the human factor in the production and delivery of content in a variety of specialised fields and use cases.
Vicky Ghionis was born and raised in Melbourne, Australia. She holds degrees in Finance and Criminology from the University of Melbourne. She is bilingual and has been working as a translator since 2000, specialising in medical texts, financial texts and website translation and localisation. From 2004 to 2016 she taught translation into English at Glossologia School of Translation in Athens, where she was also the coordinator for all distance learning programmes. In 2012 she got into digital copywriting and has worked with multiple companies in setting up their websites. Her direct clients include Eurobank, the Hellenic Healthcare Group and the Euroclinic Group. She is an external associate of the European Central Bank since 2015, while she also works with various LSPs in Greece and abroad. Vicky serves as the Vice President of the Panhellenic Association of Translators for the 2020-2022 term.