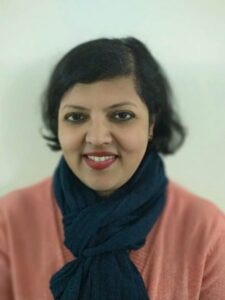 Tell us who you are
Vidya Ramachandran
Where around the world are you based?
New Delhi, India
What do you do in the localization/globalization world?
As a Senior Program Manager for Globalization at Adobe, I ensure that Adobe's world class products are localized and available across geographies to users. As part of the engineering team @Adobe, I am the business owner for Adobe's globalization platform – which I designed to be optimal, efficient and low touch so that 2000+ users on our platform can work seamlessly.
Why did you join this amazing community?
I am very passionate about 2 things: (1) learning from others in the industry and building best practices. (2) promoting equality and providing opportunities for women to thrive and grow. Women In Localization is a platform that has both these values at its core. Needless to say, I am very happy to have found my community.
What would you say is the greatest challenge facing our industry?
The biggest challenge in my opinion is when organizations treat localization as an afterthought. With this mindset, we can never build world class products that can be shipped to different geographies and still convey the same message. There will always be delays due to manual processes, lack of budget for localization and in general lack of quality in the localized products.
Where would you like to see localization in 5 years?
While we are currently seeing a huge push in the neural MT space, going forward, we will see more of AI a rise in need for transcreation. Video localization and voice searches in local language is a trend that we will see in the next few years (already big tech companies are investing heavily on this). 
Tell us something unique and fun about yourself
I speak 5 different Indian languages and love music. For me, language is no barrier for good music and I love to listen to different genres of music from across the globe. Sometimes I make my own lyrics to go with the music!