July 1st 2015, our panel of experts will offer their views, perspectives, insights and first-hand experience of TMS and CMS, sponsored by Lionbridge.
Whether you currently use one (or more), are considering investing or just want to network, we hope you can join us!
Networking starts at 6.30pm and the event runs from 7-9pm at Holiday Inn-Camden Lock, London. Wine and nibbles will be provided with more networking afterwards.
Meet our panel
Natalie Anth – Moderator
Senior Business Analyst
Natalie has over 10 years' experience in the travel sector working with international brands such as Royal Caribbean International, lastminute.com and Thomas Cook with responsibility for globalisation/localisation of online functionality/content.
Having sourced translation services, implemented tools, created process and organisational structure to support effective multilingual workflow in partnership with Marketing, Operations, Technology and LSPs, she is well placed to moderate our panel.
Currently an Independent IT Business Analyst, Natalie has most recently been engaged in omni-channel initiatives inside and outside travel/leisure and maintains a keen interest in technologies bringing innovation and efficiency to multilingual operations.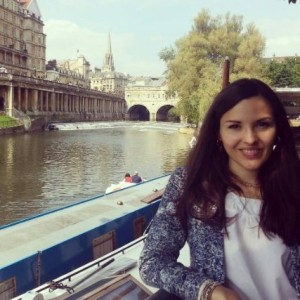 Raquel Toledo Lombide
Localisation Manager, World Writers
Since joining World Writers in 2013, Raquel Toledo has been part of the Localisation Team, in charge of managing the implementation of their TMS for different accounts. As Localisation Manager, Raquel assists internal language teams by helping them establish localisation workflows and by providing guidance and training in translation technology.
Raquel holds a Bachelor's degree in Translation and Interpreting as well as a Master's degree in Conference Interpreting. She started her career as a trainee in a localisation engineering department and in the past 8 years she has worked in different organisations as in-house translator, technical project manager and localisation specialist.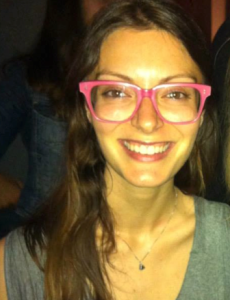 Giulia Tarditi
Localisation Specialist, Overseas Student Living
Giulia has spent the past 7 years managing internal localisation teams for some of Europe's fastest growing startups. Her first experience building an in-house TMS was in 2010 for social network Badoo, which reached 180 million users across 43 languages. Since then Giulia has led the development of a range of translator-facing, developer-facing and crowdsourced localisation tools for various companies.
Her current role sees her in charge of product internationalization for Overseas Student Living, an online student housing platform, where she is building a new approach to localization based on agile methodologies and global content co-creation as opposed to translation. A self-defined language geek, Giulia is also advising a few startups that are scaling up on localisation dos and don'ts.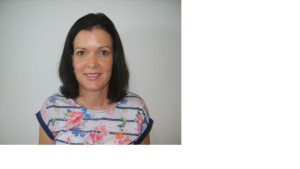 Brenda Loughlin
Customer Experience Manager, Lionbridge
A veteran of Localization and Digital Marketing Operations, Brenda has worked in the localisation industry for over 15 years.
Brenda joined Lionbridge in 2002. Since working on the first global marketing operations program, for a leading world class technology company, Brenda has program managed numerous regional and global digital production solutions across multiple verticals including technology, consumer and financial services.
Brenda now works as Customer Experience manager and is the operational 'voice' within the Lionbridge engagement team, overseeing onboarding, global program governance and delivery. Prior to Lionbridge Brenda held Project Management positions at Microsoft.
If you are based in the UK and aren't yet a member of our LinkedIn group, please join here to make sure you don't miss out on details about future events. There is no cost to join and no obligations once you are a member.
Women in Localization – a strong place for women to develop their careers in localization
Best wishes,
Lara Millmow, Francesca Farrell and Roberta Filippi
Women in Localization UK
Thank you to our sponsor: