Author: Myra Goldie
Correction notice: This article was originally published with an error, referring to Blessing Uzuegbu as a single mother.
This Sunday, September 30th marked International Translation Day, an annual celebration that acts as an opportunity to pay tribute to the life and work of translators and interpreters who aspire to make the world a slightly smaller place by breaking down language barriers. The day is celebrated with a series of dedicated events, seminars, and symposiums across the world.
Four women shared their experiences building careers in the translation industry, and while their job titles, experience, stories, and backgrounds differ wildly, their sentiment was the same.
"As a translator, you are bridging the gap for humans. You are helping people's businesses, education, careers."
It's impossible to ignore the passion and gratitude behind Blessing Uzuegbu's voice as she speaks about her career as a freelance linguist for the Igbo language. Her words come across clear and proud, despite the slight fuzziness of a Skype call coming into Prague from Nigeria.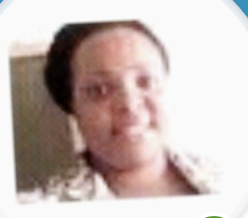 As a mother in a country of increasing unemployment rates, Uzuegbu did what any of us would do in uncertain times; she turned to the internet. She wasn't looking for anything in particular, any job would do. But when she came across the concept of working as a translator, she knew she had struck gold.
"I never thought about translation as a career, but as I was researching it on ProZ.com and TranslatorsCafe.com, I thought, I've always loved writing and learning, and am very good in English. I can do this."
9,000 km away, Svetlana Uleva had the same thought.
"I can do that," Uleva said when her father introduced her to a professional translator. Despite considering a career path in engineering roads, her love of literature was enough to convince her otherwise. She began her translation studies in Russia, and in her second year traveled to California in order to immerse herself in the culture and to, "begin dreaming in English."
The trip was fruitful enough to draw her back to California after graduating, where she's been ever since. "You learn the mentality of the country through the language, and moving was the next step," she said. "It was the right move, professionally and literally."
At first she gruelled in unpaid internships and interpreting jobs that were unfairly paid, because she believed, "it wasn't about making money, it was about making myself." Uleva committed to and honed her craft by constantly reading articles, attending webinars, completing courses, and closely following industry trends.
"To be a translator means non-stop learning."
Which is the same concept behind Claire Languillat's 25 years as a French linguist. While it was the promise of travelling the world that initially drew her to the industry, continuous learning is what has kept her engaged. "To be a translator you must familiarize yourself with a variety of things beyond just the languages themselves. I read and research constantly — medical, marketing, technical, computing, and so on," she said.
The laundry list of things to keep up on seems daunting, but Dutch linguist Maria van der Heijde-Zomerdijk insists that it is one of the things she cherishes most about the profession. "I love the fact that I get to search many different disciplines. I get 'to look in the kitchen' of many different industries," she said.
And indeed she has looked into many kitchens throughout her 20 year career editing, proofreading, software validation/testing and voice in a number of fields (medical, telecom, software, marketing, education to name a few).
Both Languillat and van der Heijde-Zomerdijk share an interest in the medical industry that was sparked by translation work. Van der Heijde-Zomerdijk even miraculously found herself on the other side of her medical-related work. "A number of years ago, I had translated the instructions for use of the device that  a couple of months ago was implanted in my back," she shared.
While it certainly helps, the full-circle effect doesn't have to be so literal to be felt. While in one way or another, every woman expressed the positive impact the career has had on their life through its flexibility and promise of there always being something new to learn and to share, Uzuegbu put it best.
"We are the sharers of information which connects the world. We are the innovators, the entrepreneurs, problem solvers. We are learning and teaching at the same time — it's a privilege, really."