Things started happening in October 2017 when I was a Director of Engineering at Perforce Software. I was given an opportunity to take the lead to drive and implement the localization of our core products and documentation to improve our footprint in the APAC market. Being in engineering and building products is one thing, but localization had never been a part of my expertise or domain, and I had no idea where to start, what to expect, and how to reach the goal of building a localized product. Quite overwhelming!
But as it turned out, the timing was perfect because I had just started volunteering as the Chief Compliance Officer with Women in Localization. In the middle of this chaos, I realized that I was surrounded with countless experts from the localization industry who could help me understand this process and put me on the right track.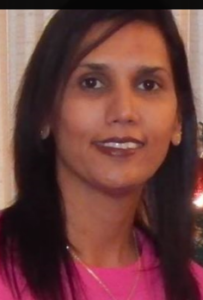 Author: Monica Bajaj
During this journey, I learned several impactful lessons about the power of Localization and Globalization:
Localization is sometimes confused with translation. In fact, there is a big difference between both. Localization is a process of making sure that a product or the document/content is easily adaptable for a specific location or market. Translation means converting from one language to another. Translation is just one phase of localization.
Localization is not just mere translation. It is about refining or constructing the content, thus meeting the cultural and business needs for each locale. This, in turn, helps improve customer satisfaction. It also helps increase the customer base and the overall revenue in the globalized market. Due to localization, cultural barriers are lowered, which in turn helps to scale the customer base.
Software localization comprises several content types: Localizing content, product manuals, logging messages, error messages, training material, online help, graphics, formatting, regulations, etc.
Internationalization of software must be an integrated part of the product lifecycle from the initial stages of software development so that there are no language issues once localization gets underway.
Choosing a localization vendor is extremely crucial to the success of getting your product localized. Software localization is very important for your organization if you want your product to be usable and accessible in new markets. You want to make sure that your LSP (Language Service Provider) is staffed fully, has the right talent and can deliver high-quality localized software on time and within budget. When the timelines become aggressive, they should also be able to scale the teams at their end and handle the functional quality assurance around localization.
The localization process needs preparation and oversight. While you work with translation vendors and monitor the costs associated with the translation, it is equally important to verify the content from an engineering point of view, seeking the help of a linguist. Using the right tools, streamlining the localization and translation process and revalidating is extremely important for the success of a localized product.
Fast forward one year, and we now have the tools, people, and processes in place to deliver quality localized products on schedule (or even ahead of it). What an achievement! But this journey would not have been successful without these three key people who came along with me in making this story successful:
Anna Schlegel, Head of Globalization, NetApp, Founder and President Women in Localization
Edith Bendermacher, Senior Manager, Globalization and Localization, NetApp
Jeanne Wiegelmann-Alfandary, Documentation Lead, Perforce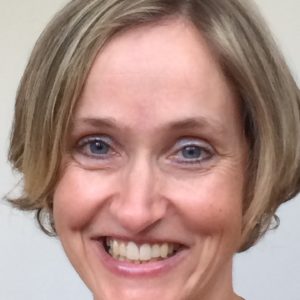 Jeanne Wiegelmann-Alfandary
We all connected, got educated and helped in getting this program implemented.  I consider this a great example of women empowerment. As a member of Women in Localization, we are living through our values and mottos to make this world better in terms of giving back, mentoring, sharing expertise and, at the end, delivering world-class products.