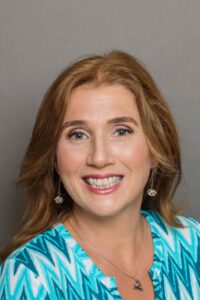 Look around you: this is your house and this is your life now.
For some in our localization industry, this is just life as we know it. For others, it's a new way that was hard to adapt to in the beginning. Now we are all pros at it. Worrying about the health of our families, about our futures, and about the future of the industry in particular and of the world in general is just part of the everyday menu of thoughts.
And yet there has been creativity, unusual drive, newly discovered talents, and hope in the unknown of the pandemic.
Women in Localization chapter members around the world are sharing their ways of keeping their mind fresh and their attitude cheerful and hopeful.
Every day, connecting with at least one person from my network that I haven't been in touch with in quite some time. – Maria de Arriba, Program Director Existing Chapters
Picking up hobbies that I didn't have time for e.g. practicing Chinese Calligraphy – Rain Lau, APAC Geo Manager
Virtul Kanpai! (¡Salud!): Online drinking party – Yoko Chiba, Japan Chapter Manager
Reading 20 plus books during the two-month stay. Improving rapidly my cooking skills and having made the most beautiful steamed bread that I've ever had. – Sisi Su, GM of TalkingChina Language Service
Playing jigsaw puzzle games and solved 80+ puzzles – Sabine Peng, Beijing Chapter Manager
April yoga challenge with colleagues, memoQ dance lessons, SDL desk yoga, daily Pilates class with ATA translators, tons of free webinars with support advice and free virtual conferences, Women in Localization East Coast social hour – Catherine Christaki, WLEC Chapter Manager
Playing the guitar again after 6 years (or at least trying to do it!), listening to more music and attending webinars whenever my little daughter allows me to! – Verónica Cremades, WLAR Chapter Manager
Not making the excuse of not having any time to work on house projects because I'm too busy. The gym is closed! No more excuses! – Carrie Fischer, Americas Geo Manager
I book an appointment with my personal massage therapist (my 9-year-old daughter) in her personal "Spa Center" and she sets up her room with flowery scents, dimmed lights and relaxing music. – Agustina Pioli, Marketing Program Director – Community (And Martina Pereyra Pioli, my personal masseuse)
Tea/Coffee meetings (the whole chapter has to be there) to catch up and talk about everyday life
Revive our Facebook group to connect with all our WL Poland followers
Preparing fancy (but healthy!) cocktails to boost health and mood
Working on new videos + new projects = new energy
Setting goals and achieving them by mutual effort (teamwork is always the best)
Wine o'clock party for all WL Poland followers – in progress
– Dominika Olszewska, Women in Localization Poland Chapter Manager
And… Chiara Fornasero, Women in Localization Silicon Valley Chapter Manager, has a list of very useful and mindful tips on coping. Cue: "I don't have to do this. I GET to do this."
Use Meditation apps on a regular basis: Insight Timer, Cal, Headspace
Doing some simple stretches at my desk to stay healthy mentally and physically since you may have a different ergo set up than at the office
Build Work From Home (WFH) habits and stick to them:
– Start with sunlight: take a short walk to get the sense of "leaving home – going to work"
– Maintain high water intake and healthy breakfast habits. There are smart water bottles that use light / visual cues to remind you to drink
– Schedule time for deep work and be deliberate about protecting your calendar. Book recommendation
Books on how to build new habits: Better than Before by Gretchen Rubin and Atomic Habits by James Clear
Doing virtual lunches and creating virtual chat rooms
Have a lunch reminder bot with friends or coworkers chat group: It reminds us every day at 12:00 to have lunch and it always creates a nice lunch break conversation in the group
Weekly Thankful Friday Post with coworkers where folks #thanks those who helped them out, went above and beyond or had a nice word of encouragement
Focus on shifting the wording from "I have to do XYZ" to "I get to do XYZ" or "I am grateful for XYZ"
Take walking 1:1s over the phone, rather than at your desk / in front of a monitor if the 1-1 doesn't require sharing a screen
And let's not forget about some of our new and up-and-coming chapters that were hit hard by the lockdown.
Women in Localization Italy had just announced their launch and their first event when Italy went into lockdown – one of the first countries to enter lockdown and the hardest hit at that time. But with so many creative minds and an optimistic spirit, the chapter has now decided to move their inaugural event online. And to make things even more fun, they decided to send a teaser photo from exotic locations.
Make sure you attend their virtual first event!
Italy Chapter exotic destinations photo