Post-panel interview with Teresa Marshall, Localization Director at Salesforce, Women in Localization Board Member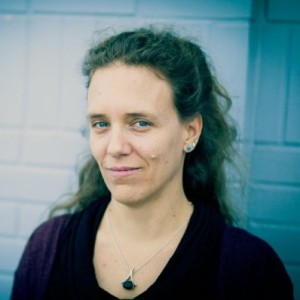 Has your experience in working both on the vendor and customer side helped you to be more understanding or has it made you actually more demanding in your current role?. Is it an advantage for womento start their careers at an LSP before moving onto a larger organization with a localization department?
I think starting on the vendor side gave me great exposure across all aspects of localization/translation production. I worked on a great variety of products and projects, from diapers, to movie websites and technical documents about turbines. I believe it gave a realistic view of the work of vendors and definitely still informs how engage with my partners.
As a professor in the Translation & Localization Management program in MIIS, you shaped a new generation of localization professionals that may soon become our peers, clients, vendors. What values, skills and competences do you try to teach them so that they can succeed in this field and find satisfaction in what they are doing?
There is no secret recipe for success and not everybody has a career path clearly outlined. It is definitely good to try out different things that not necessarily will immediately give you a promotion or lead to a dream job. On some occasions it is beneficial to taste something to find out that it is not what you like. It is very useful to gain experience and knowledge in different aspects of localization at the initial stage of your professional career that you can later apply and combine in many ways. I would encourage you to embrace technology quickly, even as a non-CS major, this is key to localization. Also, don't be discouraged to start at entry level, we all started there and this is your chance to make mistakes that you will not be able to get away with on higher positions.
Additionally, I cannot stress enough the importance of soft skills. You need to know how to communicate effectively, listen carefully and manage your time efficiently.
Ultimately if you want to succeed you have to know your stuff from all perspectives.
How do you combine full time job with giving classes? And what value does it bring into your career to be active also in academia?
Teaching was one way to find a counterpoint to my corporate responsibilities. It's easy to get all tied up in your professional responsibilities, but teaching gave me a way to step back a bit. I wanted to share some of the information and knowledge that would have helped me when I first started out. My intention is to give back to localization community and contribute even more. I believe there is no better way than to mentor and coach students to help them find their career path and make their professional journey more exciting and less arduous.
You have been involved through W.L. in Globalization Mentoring Program, how was your experience in the first event – Speed Mentoring, will you continue this initiative?

I loved our first event, but the credit should really go to Stephanie Gabriel, who organized our Speed Mentoring event last year. It was a great success and it only confirmed that the demand for mentoring and coaching is very high in our community so we will absolutely continue this initiative. It gives a perfect opportunity for women in localization on all levels and all types of expertise to become mentors or mentees and discover new values we can create in our community. We are now creating a program that we would like to see with every event we hold – and one that maybe could be replicated in other chapters as well. There's lots more information to come soon so stay tuned and come to our next event.
You have been an organizer and co-host of many localization unconferences. Why do you think it works better than a regular conference? What are the key goals of an event held in unconference style and what are the takeaways? Also, is it required to wear a pink shirt?

I think there's space for both structured conference and unconference-style events.
The idea of the unconference, specifically for localization, was born when we realized that the best conversations at a conference were happening in the breaks. The key goal for the unconference held at Salesforce each year is to bring together and really discuss topics that are on people's mind. Topics are not planned 3 months in advance, but topics and sessions are created at the beginning of the day. Some of the sessions are quite forward-looking and discuss trends, while others focus on shared challenges. An unconference focuses on brainstorming and sharing ideas, opinions, and solutions in non-commercial, very productive and casual way.
Of course you are very welcome to wear a pink shirt, but that's not yet a requirement.
Given your experience in several large organizations, would you say that success of a localization professional depends on the level of localization awareness in a given company and its localization maturity? Or does it depend more on the professional skills and competencies? I'm referring here to the companies that have well-established localization processes and infrastructure versus the ones that are just starting to go global. Where is it easier to shine and advance in your career?

I think both environments (the very established ones and the very new to i18n/l10n) offer great career opportunities. You may need slightly different skill sets depending on the company. To use a very simple example: in a start-up that is just beginning to think about international, conversations about why to internationalize and how to localize may require more negotiation skills than in a company where there's a corporate mandate. A company that has set processes in place may require a certain technical skill or knowledge of a particular tool. Personally I found that the team or management structure is a more decisive factor than the maturity of the company.
You have been introducing a lot of innovations, new processes, procedures and new technology to companies with well-established localization structure, companies that by default were very open to innovation and creative solutions, like Google. Did you find the changes and switch to new things easy or maybe easier than in other organizations? What challenges, if any, have you encountered in this instance?

The success of a new tool or process changes is largely depending on the company or department culture. Some companies are more reluctant to invest in a 3rd party solution, while other companies are quite open to leveraging outside technology. Some teams are great at embracing a new process, but I have also worked with a large team where the majority of program managers was quite reluctant to engage. You have to work within that culture. Sometimes the process takes 3 years, and sometimes 3 months, but understanding the requirements, building a strong case and communicating that efficiently is true for any environment.
---
Martyna Pakula, Account Director at JONCKERS, guides organizations to unlock their potential in the international marketspace and succeed in the global arena. Martyna's passion for languages and travel made her depart from her homeland Poland and head towards Spain to continue her studies, then move to Belgium to complete her education and embark on localization adventure. It was in Belgium where her career reached cruising speed, however next stop was approaching inevitably. Martyna arrived to San Francisco in 2013 to make her American Dream come true.