Equal opportunity for women in the localization industry can be advanced by talking more about women-led localization successes. By putting women's projects in the limelight, we celebrate achievements that may be otherwise overshadowed. This profile introduces you to three successful women in localization, their proudest moments and some key lessons.
Ida Tin, Clue
When we talk about women's empowerment, key topics are the nurturing of female health and access to information for us to make healthy decisions. Ida Tin not only solves these, she also inspires as an example of a woman succeeding in the medical technology industry. Ida created Clue, a world-leading period-tracking and fertility app. It analyses menstruations, fertility windows and premenstrual syndrome (PMS). The collected data helps its users know when they have the best chances of conceiving.
Clue also seeks to help women worldwide better understand their personal female health with the use of technology and science. In the age of smartphones, getting this information on your phone means power – power to women internationally who may not be getting this help locally. To tackle the internationalization of the project, Clue partnered with Alconost to translate the service into nine languages, which included French, Danish, German, Spanish, Italian and Brazilian Portuguese.
In order to effectively localize the software, it was necessary to use highly subject-specific terminology and rigorous scientific fact-checking. Crowdin was used as the main cloud-based software for the translation of Clue's content. The translation software automated translation with the use of notifications for new text (strings) to translate and an overview for translation managers. Consistency, quality and correct context were enforced thanks to an integrated glossary of Clue-specific terms in the translator's online workspace. Countless women worldwide have been helped by Ida Tin and her game-changing app.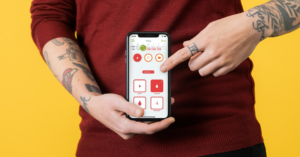 Dulce Carrillo-Woltman, Philips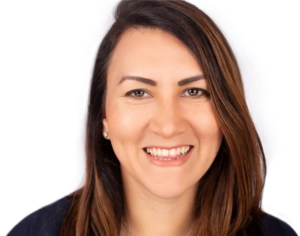 Dulce Carrillo-Woltman, a certified Localization Project Manager, LocWorld conference speaker and ECQA advanced terminology manager, has a lot of impressive accomplishments under her belt, having made great strides in her career in localization. Currently, a Translation & Localization Product Owner at Philips, Dulce has worked for many large companies, including Microsoft and Stryker, handling impressive projects and contributing to the ongoing success of these conglomerates.
Her biggest personal success and most rewarding experience, however, was the lengthy and detail-oriented localization of an AED (automatic external defibrillator), where precision was not only a must, it was also life-saving. After seeing the AED in the Amsterdam airport, fully localized in English and Dutch, she realized that her hard work paid off. In addition to handling the entire project, she recalls working with sound managers and voice actors to record – and often re-record – the prompts in 14 different languages, as there was no room for error.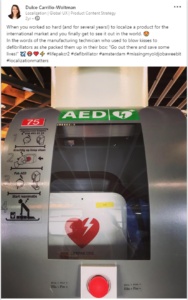 https://www.linkedin.com/posts/activity-6388739841961656320-vFaI
Dulce's biggest takeaway from the project? Quality matters. In situations with time restraints, she suggests to always prioritize, be creative, communicate with the supplier about any challenges and definitely follow guidance from regulatory and compliance bodies for translation requirements.
Localization and career advice
When it comes to running a localization team, Dulce recommends creating close working relationships with both the content and development teams because quality in the source text is of the utmost importance. She also encourages team members to use localization as a means of improving the overall product's global success and emphasizing this with main stakeholders.
Finally, Dulce leaves us with some great parting words for industry newcomers. Her advice pertains to working with those outside of localization who might suggest the project should be done in a way that it is unrealistic or not feasible.
"You are the localization SME (subject matter expert). By all means engage in productive discourse if it will make a product better for your users, but do not make yourself small. Question their credentials when they confidently say they know what they are talking about because their cousin speaks Russian, or they managed a localization team in the 1990s. The company hired you to do a good job and global users around the world are counting on you to do so. You got this. I am rooting for you."
Swati Narwal, IKEA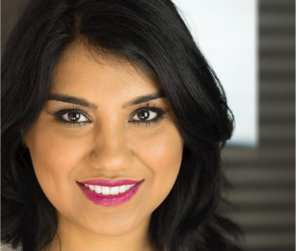 Swati Narwal is another truly inspiring woman in the industry with many professional accolades. She was honored with the title of Best Language Industry Person 2020 by the Think Global Awards and Future Female Leader Sweden 2020. She is lauded for her ambition to continuously foster positivity, strength and change for women in localization. Swati has worked for IKEA for seven years and is driving the company's global and localization efforts.
On top of her regular job, Swati has joined discussion panels and delivered speeches during many conferences, such as the Kudo Global Stage. During her "Being Bold, Being beautiful, Being the change… Being Woman!" discussion, in addition to talking about her lessons and successes, she recalls being told as a child by a teacher to develop other traditional female skills, such as cooking, cleaning or sewing, instead of focusing on her school work. This moment affected her greatly, but even as a child, she persevered in pursuing her dreams. This month, she is a speaker for LocLife, an online series that delves into the human side of localization, featured on GALA.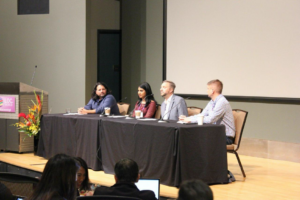 The uplifting effect of women in localization
Whether helping with health, saving lives with a defibrillator or empowering women from challenging backgrounds, these women in localization hold more important roles than one might initially think. Their roles transcend language, profit and global expansion, and ultimately make the world a better place.
So, strike a power pose and strive on!
Loie Favre is a Localization Expert and Content Strategist for Alconost. She writes avidly about localization and the translation industry as a whole, and the efforts of women in its midst.