Kate Holdsworth
Kate joined as an intern sponsorship manager in April 2021, supporting content development, data organization, standardizing processes and automation. She has a keen eye for detail, a fast learner with empowering energy.
Sponsors Webinars – developing content production with Becky, managing Eventbrite and Zoom creation, preparing text, checking registrations and ensuring recordings are submitted to Media channel program.
Sponsorship Program management – data organization, technical writing of the Sponsor resources (Rules of engagement), Presentation designing, proofreading of all content, managing WordPress pages and content.
Aniko Peto Mordovski
Aniko is always going above and beyond what's required. She brings creativity, fresh ideas, smart suggestions. She worked hard in creating our Translations day giveaway despite the tight deadlines. We would be lost without her!!!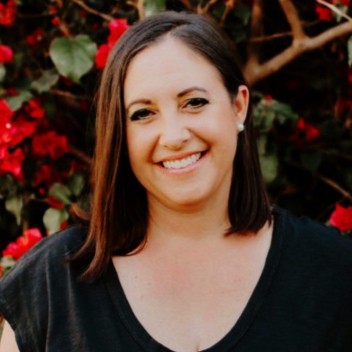 Kristin Gutierrez
Kristin has made a measurable impact in 2021 as a passionate advocate for all those afflicted with Women in Localization. Her volunteer activities are as varied as her skills, and they include: working with new members to help them understand the creative and technical needs of the media channel; hands-on assisting with the creation of innovative materials; public speaking about the benefits of membership, and simply acting as a friend to those who are most eager to help our mission.
Pia Bresnan
Pia has been doing an excellent job managing and organizing the entire Operations, Volunteer & Metrics program. Specially impresses by managing the PD monthly call.
Amy O'Brien
Amy goes above and beyond! Not only is she the France Chapter Manager, but she also volunteers within the Media Channel Program. Talk about double duty!! She is the first to raise her hand to help solve problems and create innovative technology solutions that can be cloned and repurposed. She's a great communicator, and an overall joy to work with. Thank you, Amy!!