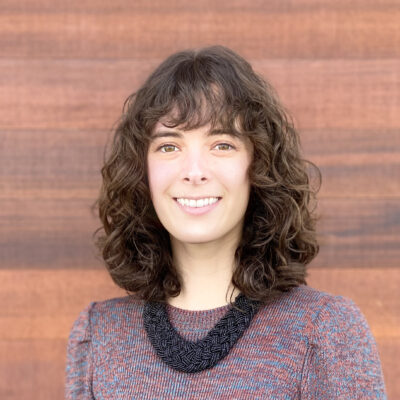 The localization industry is unique. It couples the highly specialized skill sets and ingenuity of professional linguists with the potential of machine learning and artificial intelligence. At its core, localization is vital to accessibility and inclusivity in the 21st century.
This has all become especially clear to me in my first few months in the industry.
I've spent my career in the Software industry, working at a series of software companies that, through acquisitions and IPOs, turned into larger industry leaders. Product and innovation were always top of mind as those companies navigated their own individual challenges.
Each company served different industries and users, but they all had the common foundations of machine learning and AI technology in place. When I found Lilt and the localization industry, I was drawn in by its mission: to make the world's information available irrespective of where you were born or which language you speak. The question was then how machine learning and AI could be applied to help solve this.
One common conversation around AI that frequently comes up is that companies are trying to replace human tasks altogether. However, the companies that are aiming to do so are missing the potential superpower that occurs when humans and AI combine forces. When you can enable significant efficiencies even for highly complex or high-risk functions, it unlocks so much more potential.
Prior to joining Lilt, I had never worked in the localization industry before. It was clear that there was a lot to learn from my first day in my role. Given my background in software product management, though, it seemed like there was an opportunity to take those learnings and apply them to a new industry. More than anything, I've been developing a deep understanding of our customers' needs, internal processes, and technology, and a better understanding of how linguists use different products (including Lilt's) for their work.
Here are a few of the relevant takeaways from my experience in software that have helped me think about building localization technology at scale:
Usability (UX) considerations
One of the primary focuses of any growing localization program is to think about eliminating inefficiencies. They can arise at any point in the process, from content creation to content delivery. Thinking about user journeys and "click" maps in the broader scope of product + process came as a helpful exercise to pull from my past experiences.
This applies in localization as well – figuring out where pain points are in the localization process can help identify where automation and optimization can play a role. This could be any number of things, like simply introducing more machine translation, reimagining how that machine translation is presented to translators, or building integrated solutions that reduce switching between software systems.
Discovery process
With many competitors in the localization industry, I quickly found that customer and linguist expectations were formed through other tools or services previously used. In contrast, small software startups of my past were often in emerging industries, where user research was key to identifying the most important problems to solve. But in both cases, learning from the people closest to the problems was the best way to identify opportunities for change and improvement.
From the start, I focused my conversations on active listening and building a deeper understanding of users' problems. Working with those users to reframe reported challenges into deeper root causes helped us collectively refine problems into what mattered most for them. Like Henry Ford's famous quote, the users and I often found that they don't necessarily need "faster horses" – getting to the underlying problems can help unlock new and creative solution spaces that are outside of historical or industry norms.
Bringing an open mind to problem-solving
What's helped me most in learning about the industry and product has been coming in with an open and curious mind. With Software, almost anything is technically feasible, and this creates a massive range of possible solution directions if you continue to ask the "Why" questions and challenge the status quo.
For me, this approach has landed particularly well at Lilt, where our team is constantly innovating to design and build technology in-house that empowers human translators to maximize quality and efficiency. To do this, we need to get creative in how we solve these pressing language problems.
All of these learnings don't just apply to the application of software in the industry. They can be used to reevaluate problems and think about challenges from a different perspective. Helping to rethink how technology and people can solve some of those challenges is just part of what we're excited to be working on at Lilt, and something I'm personally looking forward to in my years ahead in the Localization industry.