500 Globalization and Localization Professionals in Germany for a Key Industry Event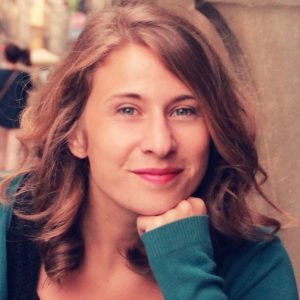 From March 24thto 27th, the city of Munich hosted the 2019 edition of the GALA annual conference. With its unique networking opportunities, insightful discussions and moments of fun, the GALA conference proved again to be a must-attend event for globalization and localization professionals.
This year the topic of Artificial Intelligence held the spotlight. The program included presentations from expert speakers from a great variety of backgrounds: LSPs, translators, linguists, academics, researchers and so on. The talks offered very interesting insights on the advantages of recent technology advancements and AI developments, while keeping an eye on possible negative aspects and ethical issues.
Translators, interpreters, project managers, sales representatives… The message is clear: most of these roles are expected to evolve with the spread of AI and new technologies, but the change is not necessarily for the worse. According to the experts, AI and technologies are not meant to replace human professionals; on the contrary, the aim is to help them to perform daily, repetitive tasks.
Will that be the case? For the time being, it is hard not be thrilled by the extraordinary advancements already implemented or expected to be deployed very soon. In any case, all the presentations provided delegates with ample opportunities to learn more and make up their own mind about AI and new technologies.
The GALA conference also offered an opportunity for Women in Localization members to meet in an inspiring framework. Many interested delegates visited the Women in Localization booth during the three exhibition days. A dedicated Women in Localization meetup took place on March 25th: women (and men!) interacted in a speed networking format that helped everyone to break the ice and discuss localization trends, careers and topics of interest. The meetup was full of energy, exchanges and smiles. A big thank you to all the wonderful women who contributed to make this event so special!
To sum up, there was little time for boredom during the four conference days. With 500 delegates from more than 280 companies and 50 countries, GALA Munich 2019 was the biggest conference to-date for the GALA Global association. However, figures are not everything and, for me, the real success of the event lies in the extraordinary synergies created both by delegates and the GALA staff.
Looking forward to the GALA conference 2020 in San Diego!