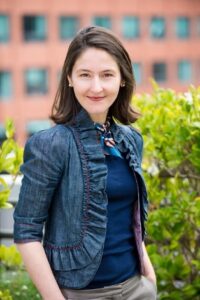 While the COVID-19 pandemic is presenting countless new challenges to our daily lives – although less so to our work environment, as Karen Gammarota notes so well in her recent blog post – as women, we continue to be confronted with stereotypical workplace barriers. Some of these include access to the necessary tools and strategies to help us with career development. As we continue our drive towards sustainable female leadership in the language industry, a key aspect is to help women find role models through mentorship from seasoned professionals. Which brings me to the Women in Localization Mentorship Program, a wonderful initiative that I am proud to be a part of as a mentee. From that angle, I would like to share my experience in the program for the last few months and offer some practical tips.
Who is the Program for?
In this program, a team of volunteer mentors guides mentees by sharing their knowledge and personal experiences. The program is designed to empower women at every stage of their careers by building long-lasting connections, and through knowledge exchange among participants. It features both female and male volunteer mentors.
Why apply?
With their insight and experience, mentors can help mentees identify their unique talents and capabilities. They can also help us realize our true potential so that we can become better communicators and better prepared to negotiate in the workplace, therefore boosting personal and professional development.
While the program can be equally helpful whether you're a freelance language professional or you're working full-time for a company, mentors are particularly well-equipped to guide us through workplace challenges and pave our way up the Localization industry ladder. They can play an integral part in both the professional and personal growth of the mentees, helping us adapt to work culture.
How to Apply
I applied online and completed a brief survey (you can sign up by clicking here). This allows the program to assess one's specific needs and requirements.
A few days after signing up, I was matched with my mentor, Jose Palomares, who has been amazing to work with. I was introduced to Jose via email, and we booked the first session to discuss objectives. To help with the talking points of the first session, Women in Localization shared some resources and a suggested agenda.
Making the most of the Program
The dos:
Be open to honest feedback. Be prepared to hear things that you may not like to hear. Your mentor will have the experience of having made mistakes before or been through similar situations and, therefore, will have an "emotional distance" that allows objectivity. But it is important to be open in order to receive the best insights.
Active participation is very important. It is your responsibility to set the agenda and take charge of what you learn. The more you participate, the more questions you ask, the more your mentor will be able to help you bounce ideas off.
Stick to the schedules you agree on. You are busy and so is your mentor. Respect and value their time by following the schedules. Of course, you'll have the option to reschedule sessions, but be courteous and give your mentor plenty of advance notice if your plans change.
Set targets and goals. To make your mentorship a success, set targets and goals at the beginning of the program. Throughout the program, revisit these targets. If you feel you aren't getting there, discuss it with your mentor.
The don'ts:
Not showing up or being late. That sounds like an obvious one, but your mentor is a volunteer, and he/she has a full schedule already. You're also sabotaging your own opportunities for growth by not showing up or by being late.
Not sharing. Once again, if you aren't communicating your concerns, targets, updates and goals to your mentor, you won't be able to get the most out of the program.
Not taking risks. Some strategies and tools you will learn will be new to you and you may be reluctant to try them. Your mentor sees and assesses your strengths and weaknesses and guides you accordingly. If you aren't working on these things now, you will always be hesitant to work on them later. So, it is important to get out of your comfort zone and trust your mentor.
As I approach almost one year in the mentorship program, I can say the experience has been extremely rewarding and empowering. I was very lucky to be paired with Jose, who's been a wonderful mentor, and I feel that the Women in Localization Mentorship Program is a valuable resource for all women in the language industry. It has helped me grow on so many levels, and I am sure it will help you enhance your skills too. I hope these tips will help you maximize the benefits of your mentor/mentee relationship. As I continue to reach my own career development goals, I hope that at some point I will be able to shift towards mentoring someone, to help the women around me on their path to professional success and exciting new milestones.
Emilia Spitz is a bilingual writer. She is passionate about culture and the arts and fascinated with the impact of disruptive technologies in the language industry.
As a qualified lawyer, Emilia began her professional career in Investment Banking. First, at BTG Pactual (Rio de Janeiro) and then as Vice President & Assistant General Counsel at JPMorgan (London and Paris). In 2014, Emilia became a professionally trained conference interpreter, translator, and editor (working languages: Portuguese, English and French). She has a master's degree in Interpreting and Translation from the University of Leeds (UK) and is a member of the ATA, NCTA, and Women in Localization.