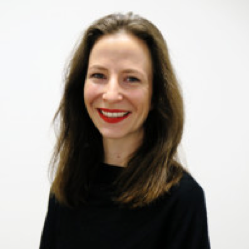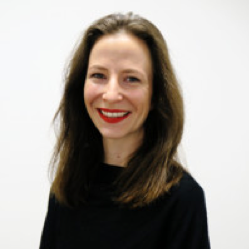 Starting out in a career can come with many challenges. The localization industry is no different. As you get through your first three months, then six months, then one year, things start to get easier and you learn that you can face the challenges that are thrown at you. For those of you that have been in the industry for a while, take a minute to think about the obstacles that you have overcome in your career. If you could go back and give your younger self advice, what would you say?
We interviewed four women in the localization industry to find out what lessons they have learned, what they would do differently, and what advice they would give to those who are just starting out.
Anna N. Schlegel is the co-founder of Women in Localization and has over 25 years of experience in the industry. She is Vice President, Global Portfolio Lifecycle Management at NetApp and is a well-respected leader in the globalization community.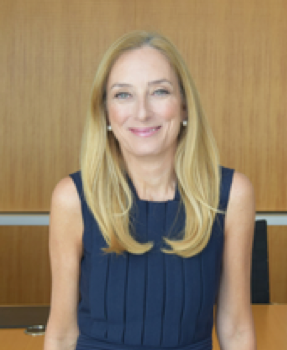 For Anna, learning how to communicate effectively was essential to building her career. "Take executive communication classes," said Anna, "and train yourself to say what you need to say in as few words as possible."
Anna's advice for those who are just starting out?
Be careful who you partner with. Not only at work and in business but also in your life. "Some people are just not nice, and that's that. It took me many years to realize that some people don't play well with others. Leave your Manager if he/she is not nice – there are many awesome managers out there."
No one will promote you, you must promote yourself. "You have to prove that you are already at the next level. Do this by studying, learning new concepts, attending networking sessions, and getting enough sleep!"
Monica Bajaj has been in the industry for almost 20 years and currently is Director of Engineering at Ultimate Software. She serves on the board of Women in Localization as a Chief Compliance Officer for Technology, GDPR, and Security initiatives.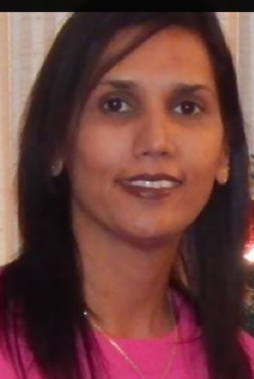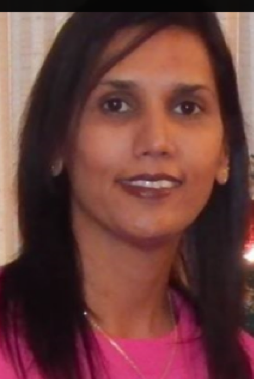 What does Monica suggest for others starting out in the industry?
Work smart and not just work hard. "During my first job in leadership, I used to work at least 18 hours every day trying to constantly prove myself. This took away my time from my family and caused an imbalance. Looking back, I realize that it's not worth it at all. Over the years, I have learned that work keeps changing but family is one thing that is constant. Had I known this before, I would have had more balance and more time with my family. Luckily, it lasted only for a year and I learned it sooner rather than later."
Be fearless. "Use your fear as your fuel so that you can get out of your comfort zone and not worry about what others might think. Always stand up and speak up so that everyone understands how you need to be treated. As Oprah Winfrey says, 'Think like a queen, a queen is not afraid to fail.' Lessons from failures are opportunities."
Ask questions and don't assume anything."Communication is the secret sauce of clarity. When in doubt don't hesitate to ask questions. This will create transparency and help everyone to be on the same page."
Katrin Drescher,leading the Women in Localization Ireland Chapter, has over 18 years of experience in the industry. She has served in many different roles from program management to people management and is now Director of Globalization at Tenable.
Here is Katrin's advice for localization industry newbies:
Assume positively."Over the years I have learned to trust that nearlyeveryone has good intentions, even though it may sometimes not come across that way. Listen, seek to understand, re-think your approach, and help to find common ground when you encounter resistance vs. fighting opinions which often leads to dead ends. If you don't get further taking this approach, let it go and re-orientate for your own sake and sanity. There are enough people and organizations out there who want to work together doing good."
Speak up, get out of your comfort zone."I deliberately do things regularly that I feel a bit uncomfortable with – like speaking at events or addressing people in the organization whom I don't know or happen to be more senior with a direct question. Trust your good intent and your inner voice and simply dive in, without pondering too long if it's the right or wrong thing to do. More often than not the reaction will be positive."
Explore your options, shape your role."Think of the industry as a springboard to many different career possibilities. A lot of people think of becoming a project manager, translator/linguist, or language manager, but today roles blend more and more and can be a hybrid across disciplines like language, marketing, sales, engineering, or research. Look for what's needed around you and propose a role description that would help the company achieve its goals – and go for it!"
Finally, we have Cecilia Maldonado. Based in Argentina where, 20 years ago, there was no localization industry at all, Cecilia broke new ground and has worn many different hats in the process, from translator to event organizer. Cecilia co-founded, managed, and merged language service companies, co-founded the first language industry association in Argentina, and has over 20 years of experience in the localization industry.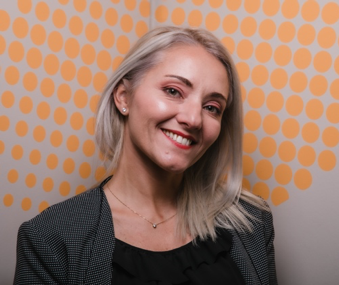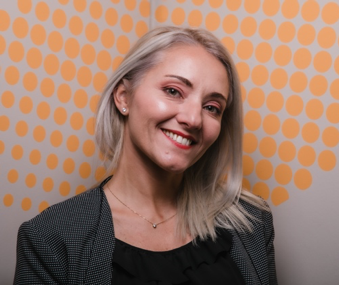 Here is what Cecilia has to say to those starting out:
Passion, professionalism, and hard work. "Passion and hard work take you places, and professionalism helps maintain your credibility over time. Together with visibility, these are key to personal and professional growth."
Take the time to learn and be trained. "If I had the chance to do anything different, I'd start my career in a translation company or something similar instead of having to learn everything I know the hard way, but I had no choice back in Argentina in 1999."
Be nice to people. "Respect people's differences and opinions and always do what you think is right. If you can stand proud after 20 yearsof networking and participating in the industry, then you've done things right."
Although we can't go back in time, we can certainly learn from our mistakes and share our knowledge and experiences with others. In this industry the possibilities are endless, so be fearless, go into the unknown, and help pave the way for others wanting to follow.
Seeking guidance in the localization industry or want to pass on your wisdom and empower others? Consider joining the Women in Localization Mentor Matchmaking Program.