This time of year many people's thoughts turn to job hunting. Experienced candidates may be considering a change, perhaps to a position with more responsibility, better pay or new challenges. Graduating students are also thinking about their first job, especially in this now uncertain job market. While this year is undoubtedly different due to the Covid-19 pandemic, some things remain the same: this time of year companies and hiring managers typically strategize for the year's second half and look ahead to the following year. This mid-year planning often focuses on how to meet or exceed corporate goals, which can depend on staffing.
Company hiring managers work with recruiters to identify, screen and present qualified candidates who possess the experience, knowledge and skills they need. Candidates also interact with recruiters to learn about open positions and receive guidance during the interview and hiring process. You could say that a recruiter is a sort of matchmaker – someone who brings people together for commercial purposes.
Our specialized industry is fortunate to have a strong cadre of localization recruiters who have been in business for decades. I had the pleasure of speaking with the localization and globalization industry's top four recruiting firms, all well-known and highly-regarded, to learn more about what they do, what roles and skills are in demand and what advice they have for candidates and hiring managers.
I'd like to introduce you to:
Meet the recruiters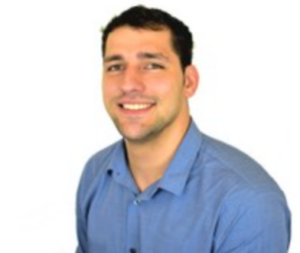 Ray Green, Adaptive Globalization
I got started in recruiting through an internship as part of my strategic staffing degree. Something clicked, and I've been with Adaptive Globalization in New York City for three years now. Adaptive is a global recruiting firm with offices in New York City, Solana Beach, CA, Tunbridge Wells, UK and Berlin, Germany. We also have plans to open a Singapore office in the near future. Adaptive Globalization finds candidates for a variety of client and vendor-side roles, such as sales, project management, marketing, computational linguists and engineers, among others. 
Mike Klinger, Anzu Global
As someone who speaks multiple languages, I started my career working as an interpreter and then became a translation project manager. Next, I worked for a company where I established a localization outsourcing service that also offered bilingual staffing. In 2006, I formed Anzu Global in Acton, MA, which specializes in bilingual staffing and consulting services. We place candidates for localization industry sales, linguistic and project management roles, as well as cutting-edge bilingual AI and bilingual script writing positions.
Inger Larsen, Larsen Globalization Recruitment
No matter what role I was in – translator, project, program or account manager – I loved recruiting. After my third child was born, I didn't want to do long commutes or international travel anymore. Companies would call offering positions and after I said no, they would ask if I knew anyone who might be a good fit. After a while, I began to say "yes, but I charge for the referral" – and my career as a recruiter was born. Larsen Globalization Recruitment is based in London and works with hiring managers and candidates transcreation and multimedia roles, for example, games, eLearning, digital marketing and film streaming.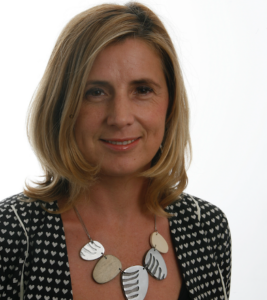 Annette Lawlor, Lion People Global (LPG)
My 22-year career in staffing was a natural progression of my B2B sales background. I am lucky that I always sold products and services that I believed in and this has carried over into my career as a recruiter. Most rewarding of all, staffing allows me to help companies grow while also helping people develop their careers and goals. Lion People Global focuses on globalization roles, such as operations, sales, localization, and a range of management positions.
What are today's staffing trends?
Ray Green, Adaptive Globalization
Many candidates want to work for a forward-thinking company that specializes in or heavily integrates technology. Technology and innovation go hand-in-hand, so these companies provide employees with a sense of security and greater prospects for the future. AI integration – not just NMT but also the data science – is becoming a key differentiator, and it seems everyone I speak with is interested in AI leaders. Candidates are always asking what types of profiles these companies are looking for and how they can align their skills with these needs.
Good salespeople are always in demand. Candidates selling traditional language services regularly ask about TMS platform providers and companies with diverse suites of offerings. A number of LSPs already have TMS offerings, so reps are familiar with the technology and sales process and they feel the tech side offers more potential for success. While salaries at many traditional LSPs have remained stagnant over the last three years, tech-focused companies generally excel at putting together favorable packages, such as better pay and commission structures, for both sales and operations candidates.
Over the last 12-18 months, we've seen a ton of opportunity for solution architects, who are becoming an integral part of the pre- and post-sales process. They are technical, with strong social skills, and support clients with technology integrations while ensuring clients use technology to its fullest capability.
Mike Klinger, Anzu Global
Positions related to AI and computational linguistics are new roles in demand. Media localization is also growing, so skills such as dubbing, voice recording and audio engineers are in high demand. We also see new types of language roles as a result of social media and media localization, where localized text is checked for appropriateness and movies screened for offensive content. Many larger clients are looking to their vendors to provide on-site staffing once their localization projects are completed. So larger vendors also provide on-site linguistic review and localization testing to many of the larger technology companies like Google, Apple and Microsoft.
Inger Larsen, Larsen Globalization Recruitment
When I first started out, recruitment was much more of a manual, word-of-mouth and networking activity. Today, I mainly see two types of clients: Those who outsource localization recruitment generally and those seeking hard-to-find talent. Good localization salespeople who are looking for their next step are always in demand – so much so that there always is a shortage of them – since salespeople can make or break a company. Tech-savvy professionals who can help clients select, implement and maintain technologies are also frequently requested.
Annette Lawlor, Lion People Global
Standard industry roles like sales, account management, project and program management and localization engineering are always in demand. Companies are trying to grow, so first they need the hunters, then the AMs to manage the business, and after that, production and engineering to deliver – it's a constant cycle.
Everyone wants successful hunters; this is the most in-demand role that we see. I think there is a lot of benefit to bringing great salespeople in from other industries as we need new talent, but not all of our clients are open to that option.
As vendors get larger, we see an array of new roles that didn't exist previously, for example, client-facing Enterprise Program Manager positions. Our industry is producing top-level talent due to our experience managing complex programs with huge P&L and headcount. This makes our talent very attractive to companies in other fast-growing sectors like IT, where they ensure candidates in the interview process are given "the rock star treatment", which ends up pulling people out of the localization industry. This is a huge drain at the top level.
We are also seeing increases in requests for gaming, digital marketing, content development and software development candidates. "Newer" disciplines like NMT and NLG are also in great demand, so we opened a specialist division with a talent specialist dedicated to these roles.
What career advice or tips do you have?
Ray Green, Adaptive Globalization
Companies look for many different qualities depending on the role. For sales, employers want to see a steady employment history and consistently high sales numbers. For account managers, employers want someone capable of growing accounts and increasing client spend with a demonstrable track record of year-over-year growth. For any sales role, personality is also going to be key – if you can't sell yourself, how can you be expected to sell a product or service?
For someone who wants to get started in project management, I'd advise they look for project coordinator roles within larger LSPs. These companies have established training programs that will create the foundation for the rest of their careers. MIIS does a fantastic job educating localization project management candidates, with plenty of on-the-job training via internships and projects. Candidates from MIIS are always excellent and I highly recommend their program. For project managers, employers look for the ability to communicate directly with customers, CAT tool proficiency, the size and number of accounts managed simultaneously and vertical specialization – all of which can make the difference between getting the job offer or not.
For localization engineers, the emphasis is on translation tools and localization processes. A strong engineer doesn't only work with tools – for example, analyzing files and fixing issues with translations – but creates better, more efficient workflows. Sometimes software engineering will be part of the role, so coding may be an important skill.
Mike Klinger, Anzu Global
For someone just starting out in localization, there are many areas to explore. There is the linguistic side – translating, editing, review. There is the technology side – learning code or tools and processes. There is also the management side – project and program management to facilitate simultaneous release of projects. The first thing to do is decide what part you want to enter into. Then follow current trends and combine that with their linguistic talents, if relevant. In my experience, employers are looking for candidates who are experienced, enthusiastic and compatible with the company and role.
Inger Larsen, Larsen Globalization Recruitment
Candidates should follow their heart. For instance, if you have studied to become a translator for many years, make a go of it, there is still a great need for translators. While you're studying, get any practice you can – work for non-profits, for free, get something to put on your resume or CV. For free tools and tips, I'd suggest the Translation Commons website.
Employers are always looking for candidates with strong communication skills. It doesn't matter whether you're an introvert or extrovert, as long as you can express yourself clearly, spoken and written. For our international clients, good business English is vital. Self-insight is also very important because one of the most frequently asked interview questions is about strengths and weaknesses. For every one of our strengths, there is usually a downside. If you're a great starter, chances are that you're not the greatest finisher, and vice versa. How we work with and around these qualities is key.
Annette Lawlor, Lion People Global
Those just starting out should consider what they like, what they're good at and what size company they feel they will thrive in. Our industry has it all to offer, but understanding what drives you as a person and makes you happy is important. This is the same for any industry, but if you know yourself first and then look for possible career paths with these skills in mind, you can plan your steps. Even though it's a little old now, this blog outlines some of these paths and people love it. Being a problem solver and using data to drive your decisions are important skills today. Multitasking and being process driven are also qualities that clients ask for across all roles.
What are the benefits and challenges of being a recruiter? 
Ray Green, Adaptive Globalization
Recruiting in a niche industry presents some challenges, but also some benefits. From a challenge standpoint, the talent pool is limited and often the best candidates are happy in their current positions, so you must ensure the client is flexible and can demonstrate the value their company has to offer. Clients often have to make concessions to get their desired candidate, and it's up to the recruiter to explain how the long-term benefits outweigh short-term costs. Other challenges include alignment of client and candidate timelines, adhering to budgets (particularly when they are below market value), dealing with counteroffers and unresponsive clients.
I like being a recruiter because it's meritocratic and the reward is a direct reflection of the work put in. I also enjoy that each day varies; you can structure your day in various ways to keep things interesting. Specific to language services and technology recruitment, I enjoy working with people who are diverse and come from different backgrounds.
Mike Klinger, Anzu Global
The challenge with recruiting often comes when you do not have a relationship with the hiring manager and present candidates anonymously through a third-party vendor, getting limited feedback. The benefits of recruiting come when we help candidates find their ideal job and help managers find the right candidates.
Inger Larsen, Larsen Globalization Recruitment
I think a big challenge is helping our clients see beyond the job description and the candidate's resume. What character traits are most important? How well do these requirements match with the candidates?
Another challenge is the perception that the work we do is "easy". Our clients don't see all the candidates that we review, sometimes hundreds of which maybe only one or two are suitable, and the many interviews we do before presenting only a small handful of candidates to them.
Localization is the best industry in the world because you work with international, colorful colleagues and clients. My favorite part of being a recruiter is all the interesting, clever people I get to speak with every day from across the globe.
Annette Lawlor, Lion People Global
Feedback is the biggest challenge. We can only deliver successfully when our clients treat us as a partner, or better yet, an extension of their internal team. If they engage us as true partners, we not only serve the intended purpose of filling their positions, but we can be their eyes and ears in the market to tell them what the market is saying about their reputation and brand.
Also, if we submit candidates and receive incomplete or no client feedback, it has a negative impact on the candidate. They feel their application was not considered or it fell into a black hole. The candidate is unlikely to recommend that company to another person or reapply. Maybe in a few years, the candidate has gained skills that makes their candidacy relevant, but because of no feedback on the previous application, they have a negative impression of the company and will not reapply.
We talk about a talent shortage in this industry, but I feel we have a skills shortage. If clients would consider training junior people with the right personality in the areas that are missing, it would be more cost effective than six months of trying to recruit a "purple unicorn".  Also, some standardization of industry titles would be helpful, as the industry's many different job titles can be confusing when trying to plan career paths and development.
I find it really rewarding when an offer is delivered to someone for their dream job and you know the new role will be life changing for them. Also, it feels good to find someone who is the perfect fit for a role when you know no one else was able to find that candidate. When approaching a candidate, my philosophy and the philosophy of my recruitment team is always "what's in it for the candidate, not what's in it for me". If you go into a conversation with that phrase in your mind, you will win trust because what you are doing is always genuine.
Would you like to share any final thoughts? 
Ray Green, Adaptive Globalization
For those embarking on a job search, I suggest working with recruiters while also maintaining individual efforts. Keep in mind that recruiters can give your profile greater exposure as we will put your resume in front of the hiring manager, but don't sell yourself short, since recruiters are limited to our client networks. So it's important to cast as wide a net as possible. In the end, the most important thing is that you find a position that you're happy with and can thrive in.
Mike Klinger, Anzu Global
The most important thing a candidate can do is find something they enjoy doing. When you work with a recruiter, it is important to develop a level of trust. Does this recruiter understand your skills and do they have your best interests in mind? When you choose a company to work for, become aware of the work environment and reputation of the manager and company so they match your vision of what is important.
Inger Larsen, Larsen Globalization Recruitment
Working on your resume or CV is the one tip I'd offer those seeking a new position. It should include achievements, not just responsibilities.
One of the most common reasons people change companies is they don't feel challenged in their current job. Many employers could increase retention by planning for the fact that people spend year one getting good at their new job, year two at being good, and in year three they get bored. Promotion is the obvious answer, but where that isn't possible, consider a job swap or redirection outside of normal career paths based on natural talents and aptitudes. This would help employers keep someone for six or more years, rather than three.
Also, the best place to check a company's reputation is not necessarily Glassdoor, which typically attracts disgruntled people – and frankly – the nutters. If you know someone you trust who has worked for the company, ask them. There is no perfect company in the world, they all have their challenges or may have had in the past. A quick tip I use quite often is to go to Proz.com's Blueboard where translators rate the companies they have worked for. If you're not a paying member, the overall score will give you an indication of whether they pay translators on time and how professional their staff is.
Annette Lawlor, Lion People Global
I suggest candidates always keep an open mind and have a conversation with a recruiter to learn more. If the candidate's idea of what they want to do next is fixed, it's easy to miss golden opportunities. Even if the role isn't the right one, doing the interview could help the candidate because they may walk away with new information that will ultimately help them land the perfect job.
As a final piece of advice, companies and candidates shouldn't underestimate the power of their social footprint. Your online persona is the one that displays your best self.
Thank you!
It's very useful to understand the hiring process from a recruiter's perspective and hear all of your practical tips. I'm sure this advice will be of great help to many people on their job hunt.
Thank you to Ray Green, Mike Klinger, Inger Larsen and Annette Lawlor for sharing your insights and advice!