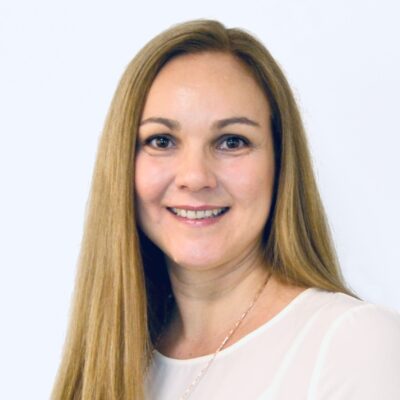 Knowledge is power.
Admittedly, that's a bit of a cliché but bear with me.
I've worked in machine translation and post-editing (MTPE) for almost 20 years. I have witnessed firsthand the many changes that have culminated in the neural machine translation technology we know today.
From implementing rules-based machine translation for a leading manufacturer of agricultural machinery to outsourcing post-editing for travel and automotive clients with statistical machine translation, it's been a long and fascinating journey.
Technology is moving so rapidly that it's sometimes hard to keep up. If that's true for those of us working day in and day out in the linguistic AI enablement space, we also need to look at the impact this rate of change has on localization translators and project managers.
During my years evangelizing MT and PE, I've learned two things:
Change is the only constant – MT and linguistic AI will continue to develop and improve.
It is vitally important to support the people working with machine translation through this change journey by sharing knowledge and expertise.
Knowledge is power. Knowledge shared is power multiplied. (Robert Boyce)
RWS has been recognized as the world's best translation company for 2022. Our purpose is unlocking global understanding, and our core business is the transfer of information and, therefore, knowledge from one language and culture to another.
Because of the content explosion we've been witnessing for several years, MT and post-editing play a significant role in transferring knowledge. Sharing our expertise in MT, post-editing, and linguistic AI is vital to educating translators and project managers working with MT daily.
The idea of empowering people through knowledge sharing is not necessarily a new one – we created our first post-editing certification program back in 2014. Since then, the localization ecosystem has continued to evolve and transform, making it more important than ever to offer training and share experiences.
Humans are at the heart of everything that we do.
We developed our e-learning-based certification program for machine translation, post-editing, and linguistic AI which endows translators with the knowledge they need to work effectively with neural machine translation (NMT). While today's NMT offers speed, enhanced accuracy, and context sensitivity, human translators remain the final arbiters of quality and must work in harmony with MT.
The certification is an entirely free-of-charge program designed to give learners a clear understanding of how MT technology and post-editing services are used in practice, together with a first insight into the linguistic AI features that will shape the future.
Bridging the linguistic AI gap through training
Linguistic AI is the new buzzword in machine translation. Linguistic AI features provide additional informative context and actionable intelligence to NMT models.
With machine translation moving rapidly beyond the traditional boundaries of text-in-text-out automated translation, translator training is once again the key to staying ahead of technology developments. Our recent blog Empowering localization project managers with linguistic AI explores what linguistic AI can do for project managers and their customers. Equally, we need to empower translators to work confidently with linguistic AI.
Linguistic AI is the future of localization. If we don't train translators on what this future looks like, we risk alienating the very group of people that make this industry work. In our blog Translators and machine translation – the next chapter, we explain that technology and innovation require an agile and data-driven approach, something that is very much evident in linguistic AI features such as quality estimation, where a machine-translated segment is automatically attributed a quality level, directing the effort a translator needs to spend. Other capabilities revolve around providing content summarization and insights, the greater adaptation of existing NMT models, and, further in the future, the intelligent routing of work based on content characteristics.

Linguistic AI features surround the classic MTPE use case with additional information, context, and insights. They have the potential to change the very foundation of localization, and we need to be ready for the challenge. Translators have always been at the forefront of working with new technologies, and they now need the space and guidance to explore linguistic AI and the benefits it can bring.
How certification can help
We want to build lasting partnerships with translators, whether they use our proprietary Language Weaver technology or like to learn more about NMT and post-editing, the ecosystem that surrounds the use of MT, and of course, linguistic AI innovation.
Our certification course mixes traditional aspects of post-editing with relevant and emerging topics such as:
Defining distinct post-editing levels with associated quality matrices
Developing an MT content strategy
Monitoring the health of an MT or post-editing project through its lifecycle
Dealing with gender bias in MT models
And finally, exploring linguistic AI capabilities
Not bridging the skills gap carries risks.
The primary risk is for linguists, who must ensure their businesses and livelihoods are sustained in a competitive market by keeping up with technological developments.
But there are also risks for the LSP and the enterprise. LSPs that invest heavily in technology could see a slower uptake of new technological solutions with an impact on ROI. And consequently, enterprises and their customer base see an extended time to market and a lower content footprint. It would be negligent if we didn't cement the bond between people and technology if we are to reap the rewards of innovation and expertise.
Today knowledge has power. It controls access to opportunity and advancement. (Peter Drucker)
Human experts are at the core of our work despite the inevitable focus on technology. That is why linguistic AI enablement matters.
Linguistic AI builds on the need for a holistic approach to address today's content challenges and deliver greater value.
The certification course is an investment in people, opening an easy and accessible path for growth and development and helping to shape a future that combines the best of people and technology.