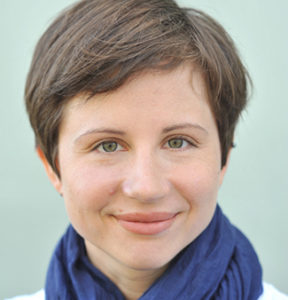 According to a study referenced in Scott Mautz's article in Incmagazine called A 2-Year Stanford Study Shows the Astonishing Productivity Boost of Working From Home, remote workers are more productive and find it easier to concentrate when they work from a "private office" at home.
Still, a lot of biases remain around remote employees who work from home, even though in localization it fairly common to work with teams distributed around the globe.
Fortunately, many online resources from global companies like Trello and Zapier offer useful tips and best practices. We have also reached out to localization specialists with an invitation to share their proven tips on how to work effectively in a remote team.
Read their advice below.
Importance of remote work options for women (and not only)
According to the blog Balance For Better: How Flexibility Can Even the Scales For Good by Werk, "[the] traditional 9-5 workday is holding too many people back, and women are hit the hardest".
This is supported by a Fast Company article by Sarah Sutton Fell called How Remote Workplaces Benefit Women, which estimates that "women make up 42% of the leadership at remote companies, compared with 14.2% in S&P 500 companies".
The challenges women face in the traditional workplace are reflected in this quote from Inger Larsen, who spoke at a 2018 Women in Localization UK event focused on remote work:
        "Who is it that the schools contact most often when your children are sick and need picking up during the day? The mother or the father? A show of hands at the event showed an overwhelming majority of women.
        – Inger Larsen, Founder and MD Larsen Globalization Recruitment
A writeup of the event can be found on the Larsen Globalization Recruitment blog.
Elizabeth Butters also published a writeup of the event on LinkedIn, where she stresses an important point: while women are the group most obviously in need of a more flexible work arrangement, other groups of employees would benefit from it as well. In the case of millennials, they have even come to expect it.
According to some experts, the future of work is tied to increased hours and/or location flexibility, instead of focusing exclusively on "office work" vs "remote work" – thank you to Nika Allahverdi for posting the link to this fascinating interview in the Localization Insider group on Facebook.
Making remote teams work: tips and resources for localization industry
Communicating effectively: processes and technology
One of the frequently mentioned issues of working with a remote team is communication: juggling time zones and the need to keep everyone up to date on goals and projects, even when there is little work time overlap.
This challenge exists outside of the localization industry, as well:
        "One tiny question becomes an email, which hopefully gets responded to, or an excavation of shared files trying to sort out the answer. So much easier to have project-tracking software that allows someone to tick a box when a job is complete, and links to a shared working document."
        – Lindsey Vontz from 99designs, How to Work With a Global Distributed Team
Swati Narwal recommends creating repositories of reference materials to make collaboration and communication easier:
        "We have workspaces to share documents and ways of working."
        – Swati Narwal, Localization Program Manager at IKEA Group
Trello's guide on remote work offers suggestions to help ensure that nothing gets lost during team meetings:
        "Establish a process, structure, and agenda around meetings and updates so everyone can follow along no matter their location. Assign a meeting lead and scribe to ensure key decisions are captured in writing … Keep important information accessible for everyone: log side chat decisions, record video meetings, and always take notes to share in public spaces"
        – Lauren Moon, The Best Advice For Remote Work Success From 10 Global Teams [Free Guide]
For ongoing communication, using an online app enabling exchange of quick messages, such as Slack, is often recommended. This is what Tanja Falkner has to say about the curse of overflowing inbox:
        "One more thing that comes to mind is a good communication tool like Slack or Skype. I find ongoing communication to be really important. It needs to be fast and easy without having a heart attack when looking at your inbox 😉 "
        – Tanja Falkner, Growth Marketing Manager, Wordbee
Seongji Kim offers a tip on scheduling your emails the smart way:
        "I also schedule my emails to be sent right before the recipient's day starts. Utilize any work hour overlap as much as you can!"
        – Seongji Kim, Localization Manager, Enuma
If finding a good time to communicate with remote team members is a challenge because there just isn't enough time overlap between working times, this piece of advice from Megan Berry may help:
        "Make sure each person has multiple tasks on their plate and is clear on their priorities. Sometimes when working remote, you get stuck on one task because you need to ask someone else about it and they are asleep because of time zone differences or are focused on something else. This is totally fine as long as everyone has a next task to turn to while waiting on feedback from someone else."
        – Megan Berry, The Complete Guide to Working On A Remote Team
Building company culture for a remote team
Another frequently mentioned challenge for remote workers is establishment of a company culture, from mutual trust to camaraderie and serendipitous communications leading to new breakthroughs.
The WL UK event writeup by Elizabeth Butters also mentions the issue of trust:
        "Being open-minded with staff, trusting them to do their job and providing training/support where it's needed helps set the foundations for a successful work relationship."
        – Elizabeth Butters, Business Development Manager at XTM international
This point is repeated in multiple online resources about building an efficient remote team, including in this post published on Zapier by Wade Foster called How to Build Culture in a Remote Team:
        "Remote teams have to trust their teammates. There is simply no way around it. The beauty of trusting your teammates is that often times your teammates reward you. Most people genuinely want to do a good job. In a remote team there aren't any silly rules about having your butts in a seat during certain hours of the day. This means at the end of the week you either have something to show for your week or not. This means you trust that your teammates are getting something done. But also your teammates trust you. To earn that trust you want to make sure you have something to show for your work each week. "
        – Wade Foster
Both Swati Nawal and Seongji Kim point out the importance of building connections with team members:
        "Nothing can replace that personal connection. And then you continue with video calls, chats, emails, time to time saying hello and asking how is everyone doing.
        "Sharing something that is relevant for them. I have monthly meetings where I have things to share as well as encourage others to participate as well."
        – Swati Narwal, Localization Program Manager at IKEA Group
        "Try to jump on a call as much as you can: seeing face to face definitely helps to build connection!"
        – Seongji Kim, Localization Manager, Enuma
Work-related team communications do not have to be restricted to status updates:
        "Often team members ask each other for inspiration where they have a string or a term they struggle with. I love this type of cooperation in the form of brainstorming as it is always very productive.
        We have a FB group as well, where we share best practices, ideas on how to approach some tasks, strategies on team management, basically anything that happens in the project."
        – Małgorzata Kopyra, CJO ANAGRAM
As far as stronger interpersonal connections go, this Harvard Business Review article by Erica Dhawan and Tomas Chamorro-Premuzic called How to Collaborate Effectively If Your Team Is Remote suggests several different ways to help team members create stronger bonds:
        "Create intentional space for celebration: Old school birthday cakes are still important for remote teams. Creating virtual spaces and rituals for celebrations and socializing can strengthen relationships and lay the foundation for future collaboration. Find ways to shorten the affinity distance. One company we worked with celebrated new talent by creating a personal emoji for each employee who had been there for six months. You can find your own unique way to create team spaces for social connection. How you do it is less important than whether you do."
        – Erica Dhawan and Tomas Chamorro-Premuzic
Another tip for creating a stronger employee culture is planning for social interaction:
        "Remoties like to chat and hang out, too! And don't forget, they're sitting in a quiet home office or co-working space all day so they're presumably even more agreeable to socializing.
        "Because communication is more intentional at remote companies, it can be helpful to set up some pre-planned time for socializing. Allotting specific times in the week for folks to get on a video call and not talk about work can help supplant the 'watercooler' conversations that happen in real life."
        – Lauren Moon, 6 Rules To Live By When You Work In An Office But Have Remote Team Members
Małgorzata Kopyra, however, reminds us that nothing can beat meeting your teammates in real life:
        "We have a separate FB group for our Polish team and at least some of us try to attend annual conference for translators held in Poland each September. We also attend some online trainings together. The client we work for as an international team organizes regular annual one-week summits for all LLs and senior translators so now, after 6 years on the project we mostly know each other personally. We also have a special Messenger group to share things outside of summit time."
        – Małgorzata Kopyra, CJO ANAGRAM
Working with team members with different cultural backgrounds
Even teams with strong interpersonal connections and a vibrant company culture might struggle with intercultural differences. This is especially relevant for localization industry.
While remote teams may share a similar background, it is important to realize that information might be perceived differently by a recipient – and plan accordingly:
        "You need to find best ways for you as a team to speak the same language. Say and be understood the same way."
        – Kaili Kleemeier, 11 things about remote working that I learnt the hard way
Tanja Falkner once again stresses the importance of a human connection:
        "We have team members all over the world and in my opinion one of the most important things to deal with cultural differences is to have regular team video calls – by regular I mean at least once a week.
        Oftentimes misunderstandings occur in writing but usually they are pretty easy to figure out when talking to a person. It also helps to get to know and understand each other better. Gaining awareness of the differences is the first step in making sure they don't cause any issues."
        – Tanja Falkner, Growth Marketing Manager, Wordbee
Snjezana Petrovic recommends the following book to become a better manager of a multicultural team, or to become a better team member:
        "Best book I've read and that helped me tremendously: The Culture Map by Erin Meyer."
        – Snjezana Petrovic, Localization Program Manager at NetApp
Working in a remote localization team or managing one? Please share your tips with us!
We would love this article to become a starting point for a more detailed discussion on managing remote teams and working as a remote team member in localization.
Please share your comments and tips below, or reach out to Ekaterina Howard at ekaterina@pinwheeltrans.com, if you'd like to be featured in a full article.
Ekaterina Howard is a bilingual copywriter focusing on website and email copy and content. You can connect with her on LinkedIn.