#LocNowAndFuture, a virtual conference organized by Proz.com, the world's largest online translator community, was held June 15, 2020, and drew an impressive 1,000+ attendees. The event focused on how the localization industry is dealing with the Covid-19 pandemic with several in-and-out sessions.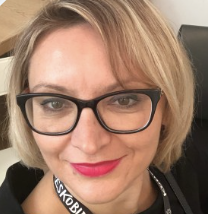 For one of the panels, members of Women in Localization discussed the impact of the pandemic on NGOs in the localization industry. Maria Kania (Sponsorship Program Director, Women in Localization), Jeanette Stewart (Founder, Translation Commons), and Aimee Ansari (Executive Director, Translators Without Borders) and moderator Allison Ferch (Executive Director, GALA) agreed that while each organization is different in their mission and approach, the pandemic has forced everyone to do more virtual events to interact and continue to give back to their members and supporters.
Maria shared how Women in Localization has traditionally focused on face-to-face events for its 24 global chapters. Naturally, the lockdowns due to the pandemic have halted all worldwide events, but the chapters are nimble and quickly began organizing online events. This turned misfortune into fortune as members can now join events in different parts of the world and network with peers in other locations. It is exciting that W.L. members can attend a UK, Los Angeles or India event to learn and e-meet people they might not have had a chance to meet in their local chapter.
W.L.'s new Global Community will allow members not located near a chapter to attend virtual events, access learning materials, network with peers and enjoy all the benefits of W.L. membership. Maria noted it's easy to sign up to become a W.L. member and be a part of this exciting new initiative, launching with an inaugural event on July 15.
Mentoring was also discussed during the panel. As many people have lost their jobs or face a slow-down in the market, Women in Localization is proud to support its members with its career coaching program, mentoring program, and articles about ways to survive these tough times.
Women in Localization's job and internships board has also become instrumental in supporting members. Maria encouraged everyone to check the job posts and for employers to post open positions – it's free!
Maria also mentioned that W.L. volunteers are invited to attend inspirational webinars from the organization's top leadership, such as Anna N. Schlegel, who recently discussed developing your own personal brand.
United Kingdom Chapter Manager Jennifer Vela discussed LSP to client best sales approaches and marketing strategies for LPs using social media channels. The panel called "The Shift in Marketing and Sales Strategies in the Localization Sector Due to COVID-19" was moderated by Kathrin Bussmann, Founder & President at Verbaccino Inc., and Alberto Ferreira, User Research Manager at Vodafone, also participated. The audience was able to share feedback through a dedicated Slido code. This code allowed instantaneous sharing of the panelists' insights regarding the efficiency and relevancy of outbound vs. inbound marketing in respect to localization services marketing to potential clients, and how COVID-19 has affected localization priorities and end-client needs.
All in all, Women in Localization has come together in support of its community to help them through these rough times.